General Information
Phone: 5194305
E-mail: ika_kgeu@mail.ru
Address: г.Казань, ул. Красносельская 51
HISTORY
Founded in 2004, the department is today headed by Candidate of Philosophical Sciences Professor Fliura Mubarakzianova Nuriakhmetova.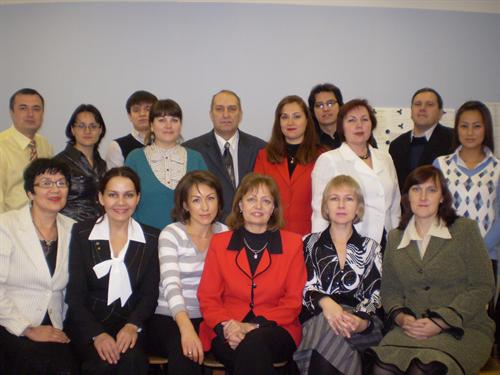 The department teaches classes in history, cultural studies (or culturology), and archival sciences. The department also offers a graduate program in "Documentation, Document Science, and Archival Sciences".
A search team called Patriot works in cooperation with the Department of History. Each year members of the team, who are students studying at the department, take part in efforts to search for the remains of Soviet servicemen who died in the Second World War. Patriot has received numerous government awards and letters of thanks for its work.
The department's wide-ranging research interests include:
• Researching questions of social and cultural life in Russia
• History of religion and philosophy of religion
• Ethnicity in the Republic of Tatarstan
• Theoretical and methodological questions in cultural studies
• The history of Tatarstan
• Use of computer technologies in archival studies
The Department of History's teaching staff has published 97 academic papers, presented over 60 presentations at academic conferences. The head of the department, Professor F.M. Nuriakhmetova, served as a visiting faculty member at the State University of New York (SUNY) in 2009.
During the course of their studies students at the Department of History undergo job training at the Main Archive of the Cabinet of Ministers of the Republic of Tatarstan, the Archive of the President of the Republic of Tatarstan, and other important archives in Kazan and throughout the Republic of Tatarstan.
Most of the department's graduates work in state and municipal archives, government institutions and organizations, museums and libraries, cultural and educational institutions in the Republic of Tatarstan.