KSPEU HELD "CASE IN" CHAMPIONSHIP
DURING THE CHAMPIONSHIP THE STUDENTS OF THE POWER ENGINEERING UNIVERSITY WERE SOLVING ENGINEERING CASES - PRACTICAL PROBLEMS BASED ON REAL PRODUCTION SITUATIONS OCCURING IN THE COMPANIES OF FUEL ANDPOWER ENGINEERING AND MINERAL RAW MATERIAL COMPLEXES.
More than 4,000 students from 52 universities competed in the six industry sectors: geological exploration, mining, metallurgy, oil and gas, petrochemistry, electric power engineering: "The aim of the Championship is to popularize engineering and technical education and attract the most promising young specialists to the fuel and power engineering sectors," noted the organizers.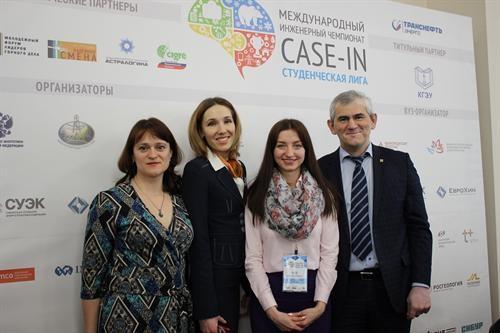 The participants' speeches were evaluated by an expert commission with the participation of representatives of government bodies, leading companies, higher educational institutions and branch of the scientific and educational centers. It allows the students to choose the right direction in the future: "I can confirm that it is not a routine event and the participants will not only gain experience and knowledge, but they will also have an opportunity to realize themselves in the future. This is a kind of springboard for further cooperation. Our company actively cooperates with KSPEU and I can confidently say that we consider the participants as our possible future employees, "said EvgenyEvgenyev, the head of the calculation sector for parameters of relay protection and automation devices of the JSC"Grid Company ".
The Championship "CASE-IN" allowed the students to communicate with each other, with companiesyoung specialists, to learn from the experience of the tutors, as well as to put forward new ideas and to develop professionally.
Today the winner was the "Resonance" team. They are the team whichwill take part in the final stage, being held in Moscow.