General Information
Phone: 527-92-29
E-mail: mvtm2003@mail.ru
Address: ул. Красносельская, 51, корпус А-107, 105
MATERIALS SCIENCE AND TECHNOLOGY OF CONSTRUCTION MATERIALS
Founded in 2001, the department is headed by Academic of the Russian Academy of Natural Sciences Oleg Semenovich Sirotkin.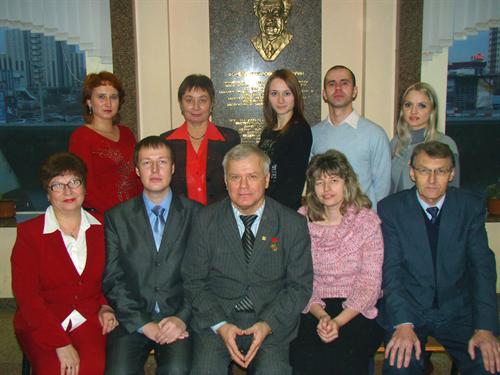 The department is one of the leaders in the field of innovation in materials science.
The department has a bachelor's degree program in "Materials science and technologies of new materials".
The department's fundamental disciplines include:
• Theoretical fundamentals of materials science
• Innovation in materials science
• The chemistry and the physics of materials
• Special materials in thermal energy
• Special materials in electrical engineering
• Technical equipment, mechanization, and automation in the materials technology
• Metallic and non-metallic nanomaterials in nanotechnologies
…And other disciplines
The department and other services at KSPEU assist graduates with job placement, with many students having found promising employment in the special laboratories of local energy company Tatenergo.
The results of the research of the department's teaching staff have resulted in eight monographs and 300 scientific publications.
The department has four well-equipped laboratories equipped for materials science, metal testing, and other related scientific disciplines.