УЧАСТИЕ КАФЕДРЫ ЭХП НА РНК СИГРЭ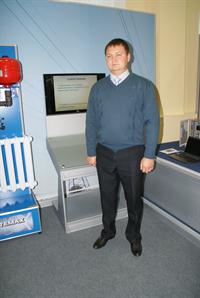 25 сентября 2013 года состоялась конференция «Россия и СИГРЭ: Объединяя опыт и инновации»
В рамках конференции в выставочном зале КГЭУ работала выставка, которая ознакомила участников с 90-летней историей сотрудничества России и СИГРЭ, достижениями энергетических компаний Татарстана и КГЭУ. На выстовке от кафедры ЭХП был представлен стендовый доклад доцента Вагапова Георгия Валерьяновича на тему "Determination of place of single-phase ground fault in the distribution electricity grid at the basis of the theory of long power lines for their response to emergency modes" ("Определение места ОЗЗ в распределительных электрических сетях на основе теории длинных линий по их частотным характеристикам в аварийных режимах").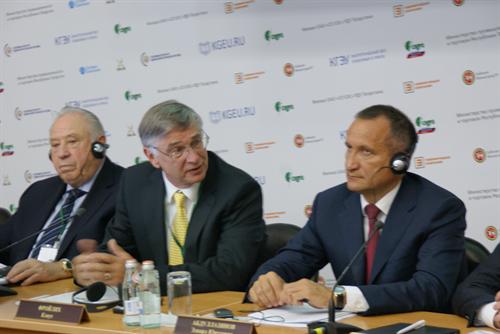 Президент СИГРЭ Клаус Фройлих и Ректор КГЭУ Абдуллазянов Э.Ю.
Сотрудники кафедры ЭХП на открытии конференции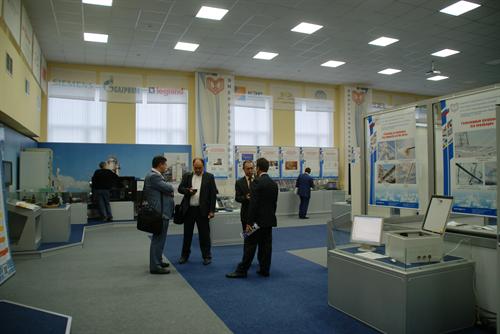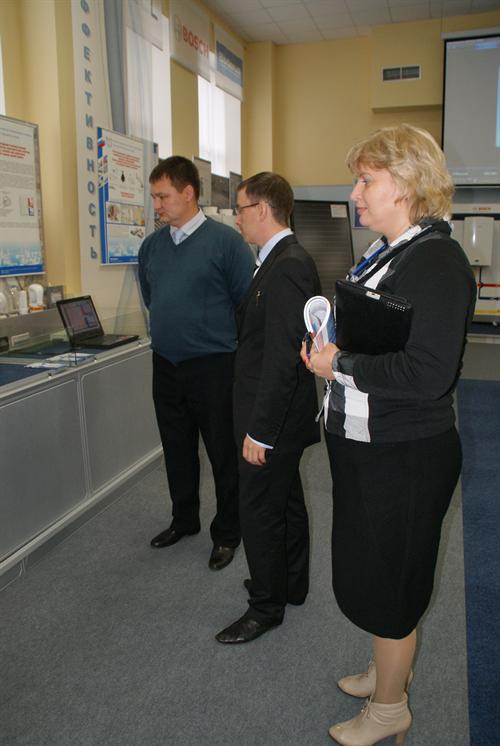 Доцент Вагапов Г.В.