General Information
Phone: 5-194-330, 5-194-331
E-mail: kgeu-kig@mail.ru
Address: 420066, г. Казань, ул. Красносельская, 51, В-509
ENGINEERING GRAPHICS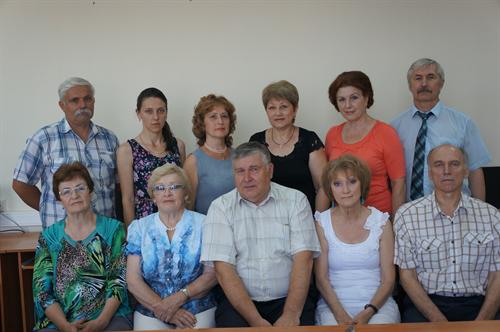 The department is headed by Viktor Alekseyevich Rukavishnikov.
The department's research focus is on the theory and methodology of geometric graphic training of engineers in technical universities. Teaching staff take part in local, national, and international academic conferences. Students are often included in the department's research activity.
The Department of Engineering Graphics at KSPEU maintains close contacts with other technical universities throughout Russia.
The department has three computer classes, each of which has the latest versions of programs from companies like Autodesk, Siemens, and ASKON.
The department offers supplementary professional courses in programs from the company Autodesk, the result of which is an international certificate.