STARTUP TOUR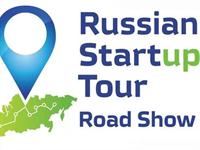 The Tatarstan Investment Development Agency informs that the Fund "Skolkovo" with the support of the Russian Government starts its annual "Startup Tour".
In 2017, the 11 Russian cities will be included into "Startup Tour" geography, as well as Kazakhstan, Armenia and Azerbaijan. From March, 2nd to March, 3rd, 2017 there will be held a "Startup Tour" stage. Its title is "Open Innovations" and it will take place in Almetyevsk. The 2017 "Startup Tour" Finals will be the Russian largest annual conference - Startup Village. It will be held on the territory of "Skolkovo" innovation center from 6 to 7 June this year.
The responsible person from the Technopark "Skolkovo" is Elizabeth Samartseva, tel. +7 (985) 116-08-85, email: esamartseva@sk.ru.