VISIT OF THE GERMAN DELEGATION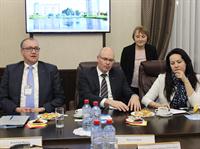 ON DECEMBER 7, THE DELEGATION OF THURINGIA VISITED THE KSPEU AFTER THE COORDINATING COUNCIL MEETING OF THE RT ENGINEERING COMPANIES AND OPENING OF THE EXHIBITION «MECHANICAL ENGINEERING. METALWORKING INDUSTRY".
The delegation was headed by the CEO of the Thuringia Agency of economic development, Andreas Edge. Moreover the university was visited by the CEO of the Erfurt center of vocational training, Belkner Frank, the head of the Advanced Training Academy of Erfurt training center of vocational education, Andreas Paylke, the authorised officer in Thuringia questions in Russian, Guzel Shaikhullina.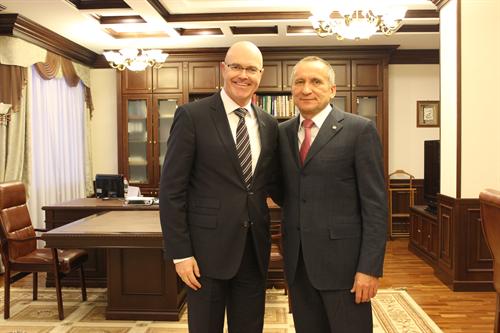 The guests were shown the KSPEU laboratories equipment and training centers, the hostel accommodation conditios. At a meeting with the KSPEU high-ranking officials there was expressed the most serious cooperation intentions.