"ECONOMICAL PRODUCTION" IN THEORY AND PRACTICE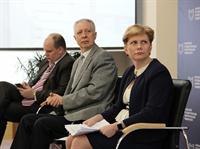 APRIL 20, A SEMINAR-MEETING ON THE THEME ""ECONOMICAL PRODUCTION" EXPERIENCE" IN THE EDUCATIONAL INSTITUTIONS' LEARNING PROCESS AND ENTERPRISES' PRACTICAL ACTIVITIES HELD IN KSPEU.
The representatives of the Ministry of Industry and Trade of the Republic of Tatarstan, JSC "Grid Company", JSC "Tatenergo", Kazan (Povolzhsky) Federal University, Udmurt State University, comprehensive schools, ANO "Japan Center" "Kaizen" of the Krasnodar District- an organizer of annual international summits on " Economical Production ", as well as the KSPEU's employees took part in it.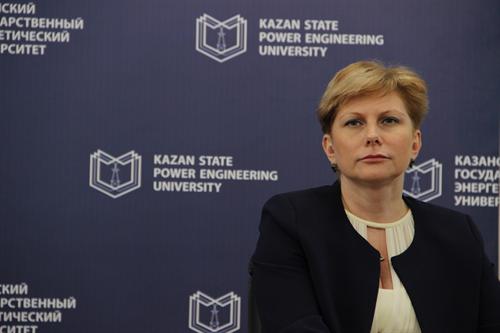 The main goal of the event is to get acquainted with the experience in this field of the leading educational institutions of the Republic of Tatarstan and the Russian Federation and to promote it in the learning process of specialists' training. As well as the aim is to present the best practices of the Tatarstan's power engineering companies on the introduction of "Economical Production" into the energy sector. The particular attention was paid to the requirements for higher education by the power engineering companies in the frame of graduates' competencies.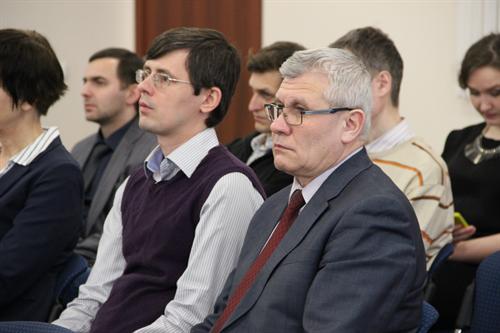 The moderator of the seminar-meeting was the pro-rector D.F. Gubaev, who highlighted in his final speech the most promising areas of cooperation between the university and power engineering companies in the implementation of the named technologies, namely, the implementation of jointly developed educational programs, specialists' professional development, scientific research and development, as well as seminars and conferences on this issue.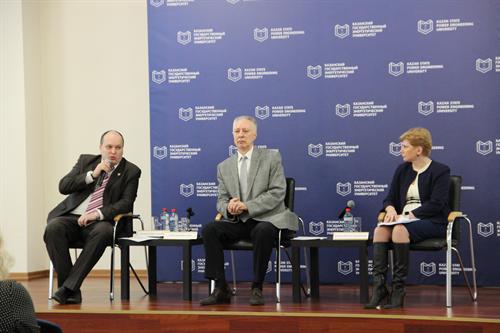 You can see photos in the group "Kazan State Power Engineering University".