KSPEU OPENED LXIV SCIENTIFIC AND TECHNICAL SESSION
THE NEAREST PLANS OF THE RUSSIAN AND TATARSTAN HEAT ENERGY WERE DISCUSSED: GAS TURBINE EQUIPMENT OF OWN PRODUCTION WILL APPEAR IN RUSSIA.
The session was opened by the KSPEU rector, Edward Abdullazyanov, who greeted the guests and wished fruitful joint work: "I hope that this meeting will be useful both to the guests and to the younger generation. This is a good opportunity to discuss common problems, exchange experiences and opinions. "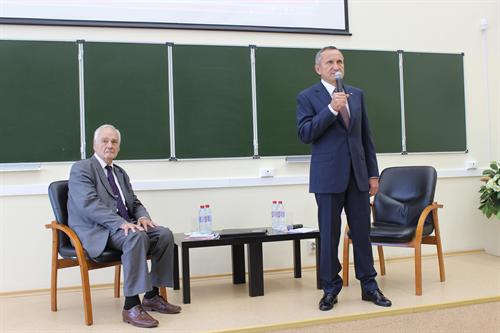 At the conference the main topic was the question: what to do with the Russian production of gas turbines in the conditions of economic sanctions. As it is known, the Russian enterprises purchase equipment for operation, as well as heat installations, abroad. Despite the fact that the production in the country exist, domestic equipment is obsolete, the technology of installations has not changed since the 1990s. So, the associate member of the Russian Academy of Sciences, Gurgen Olkhovsky, recalled that "such omissions were connected with the political situation in the country. We had no time for this". The professor notes," during the period of perestroika the country was solving other important tasks. Yes, we missed a little! But this is not a problem either. Now we need to think about what to do about it. First and foremost, to change not only technology, but also economic foundations".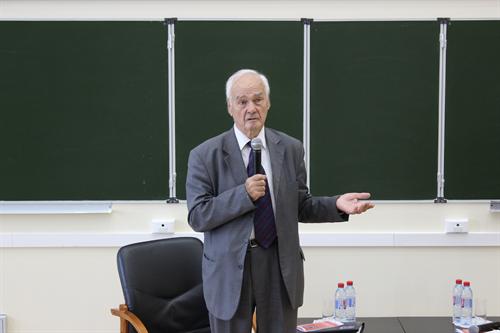 The conference was also attended by the representatives of the Tatarstan enterprises, who noted: domestic production does not stand still, it is planned to reinstall equipment according to the modern format. According to Radik Galiullin, the director of Kazan CHP-2, in the near future new technologies will be given special attention: "In order our stations to be competitive and to reduce the cost of the electric power production cycle, we must produce more of our equipment. We are working in this direction and this is our future! ».
It should be noted that the session, which will last until September 14, there will also be considered the topical issues of gas turbine installations in the big energy sector, issues related to their operation and further development of power engineering in Russia and Tatarstan. The session brought together more than 150 participants from different regions of Russia.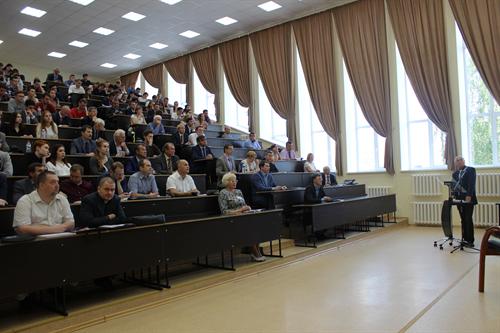 Tomorrow, within the framework of the conference, the IX contest of young designers and scientific employees of energy enterprises will take place.