IN 2018 THE RUSSIAN-CHINESE BUSINESS INCUBATOR WILL BE LAUNCHED IN KSPEU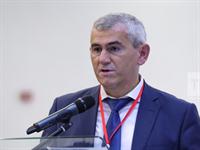 BUSINESS-INCUBATOR WILL ALLOW YOUNG PEOPLE TO OBTAIN REAL SKILLS AND KNOWLEDGE, AND ALSO CONTACTS WITH INVESTMENT COMPANIES.
The result of the Russian-Chinese Young Entrepreneurs Congress, held from September 12 to 16, will be the launch of the Russian-Chinese student business incubator in 2018 on the territory of the Kazan State Power Engineering University. The participation in the incubator will allow young people to get real skills and knowledge, as well as contacts with the investment companies, which are interested in injecting their funds into the development of the Russian-Chinese projects within a month.
"The official opening of the Russian-Chinese student business incubator, which will begin its work in 2018, will be announced by the President of Tatarstan Rustam Minnikhanov at the plenary session on September 15. But we have already settled all the working and organizational issues, and the rector of the Kazan State Power Engineering University (KSPEU) , and the government of the Republic of Tatarstan supported this idea, and we have already begun to prescribe the joint position of this incubator, which will work in Kazan next year", explained the deputy chairman of the Russian Youth Union Tatyana Seliverstova.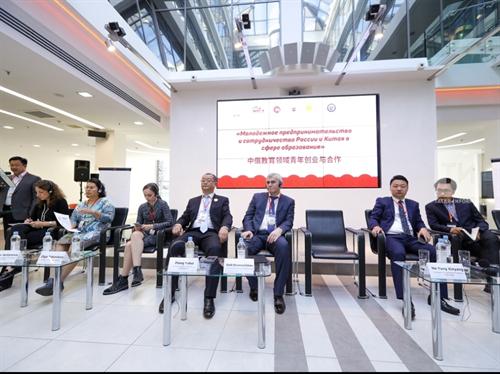 T.Seliverstova added that the Russian-Chinese student business incubator will work on the basis of KSPEU and, accordingly, it is planned to use the infrastructure of the university.
The Russian Youth Union (RYU), in turn, will provide an educational program, will be engaged in the selection of participants and attracting investors for the implementation of joint projects of the residents.
On Wednesday, September 13, in the framework of the congress in the Kazan IT-park the profile sections were held. The "Youth Entrepreneurship and Cooperation of Russia and China in Education" section was attended by the pro-rector Emil Shamsutdinov and the head of the youth business incubator KSPEU Ksenia Bashlai.