"A SMART GUY" WITHIN CONFERENCE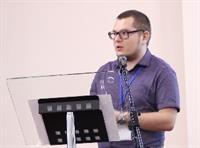 ON NOVEMBER 2, 2017, WITHIN THE FRAMEWORK OF THE XII ALL-RUSSIAN OPEN YOUTH SCIENTIFIC AND PRACTICAL CONFERENCE "PRODUCTION CONTROL AND MANAGEMENT IN ELECTRIC POWER ENGINEERING" THERE WAS HELD A SEMI-FINAL OF THE PROGRAM "A SMART GUY".
The 6 contestants took part in the event. The participants demonstrated the high scientific, technical and creative level of the presented projects. At the end of the semi-final, the jury selected 4 works which were worthy to participate in the final.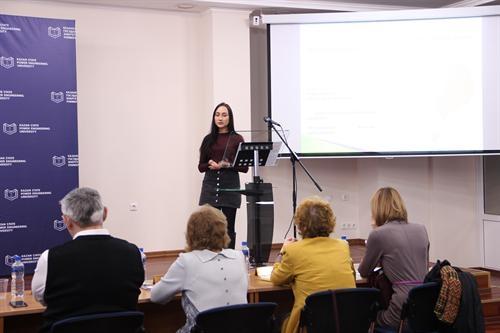 The finalists were Lyaysan Ilgizovna Rakhmatullina (KSPEU) with the work "The intelligent system development for a targeted nutrition plan individual compilation, taking into account present diseases and vitamins and minerals individual requirements", Pavel Alekseevich Vivchar' (SKFU) with the work "Electric energy transportation based on microwave beam and recthenn", Svyatoslav Igorevich Strakhov (SKFU) with the work "Automatic verification program development of microprocessor devices for damages location automating" and Timur Igorevich Petrov (KSPEU) with the work "A mobile application development for cardiovascular system pathological conditions and attacks of sudden loss consciousness diagnosis with an automatic warning of emergency services."