JSC COMPANY OF RUSSIAN RAILWAY STATION SUPPORTED KSPEU PROJECT
The day before its representatives visited the Kazan State Power Engineering University. The delegation consisting 80 persons planned to get acquainted with the KSPEU a month before. It should be mentioned that the "Russian railways" has marked its anniversary recently - 180 years from the start of the movement of the first railway line in the country.
The acquaintance started traditionally - with the visiting of the KSPEU third dormitory, the KSPEU Competence Center in energy saving, laboratories and scientific and educational centers. The company "Russian Railways" has been interested in the KSPEU modern technologies. The guests visited the latests university in order to get acquainted with the prospects for further joint cooperation.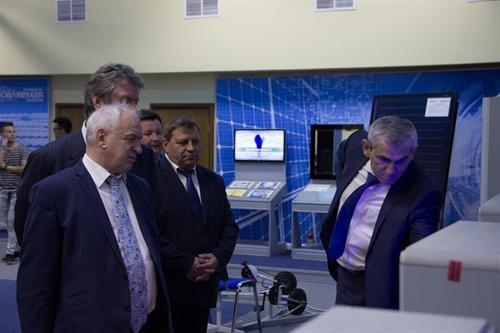 A mutually beneficial partnership was also discussed at the round table. So, PH.D., Guzel Mingaleeva, presented the KSPEU project of autonomous mini-TPPs development operating on solid fuel. It is known that the "Russian Railways" main problem is environmental one. One of the important questions are: where are to be found objects that meet all environmental standards, whether it is possible to use environmentally friendly types of fuel at certain railway stations facilities. As it turned out, it is possible but not in every sphere. The KSPEU projects in the field of small distributed power engineering are precisely aimed at accounting for all the details and features of the "Russian Railways." The studies conducted at the Kazan State Power Engineering University showed that there is a possibility of developing such technologies. For example, a modern boiler units introduction using secondary energy resources, an alternative sources development of heat and electrical-power supplies, renewable energy sources.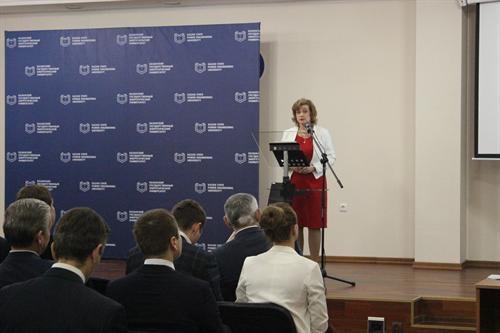 "The mini-TPPs will work at the expense of coal, peat, industrial waste". "Green" energy is that "Russian Railways" needs. We have analyzed the company's strategy until 2030 and can confidently state that our projects can be used in the process", - noted Guzel Mingaleeva.
The company's representatives, in turn, expressed great interest in what they have heard right during the performance. The parties agreed on further cooperation on one of the projects.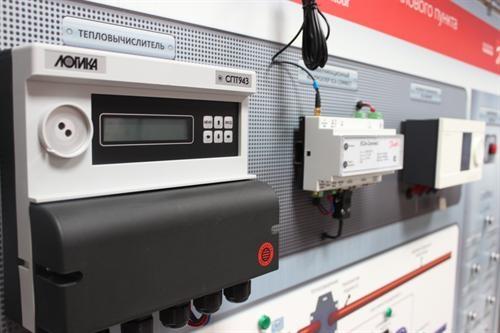 Moreover, during the meeting there were announced reports on other different developments hold on the base of the Kazan state Power Engineering University. Among others, there were the system of intellectual railway facilities lighting, optimization of the enterprises power supply system, the methodology for fuel and water consumption measuring.