KSPEU STUDENTS TRAINING IN THE MINISTRY OF INDUSTRY OF THE REPUBLIC OF TAJIKISTAN
THE DEPUTY MINISTER OF INDUSTRY AND TRADE OF RТ, ALEXEY SAVEL'CHEV, WHO VISITED KSPEU TODAY, ANNOUNCED SUCH AN OPPORTUNITY.
The representative of the ministry held a conversation with the students informally. To begin with, Alexey Savel'chev told about the work of a state employee and what the prospects are for future engineers. He asked the present why they want to work in large network companies. Many of the students shared their fears about hiring in large well-known companies such as Tatneft, Tatenergo, Gazprom and other industrial giants. The Deputy Minister of Industry, in his turn, assured that it is not so difficult to get to work in a prestigious company, as it seems: "Diligence is the mother of success," said Alexey Savel'chev, "if you feel the potential to try yourself, for example, then we gladly take the students for an internship. You can express a wish right now. "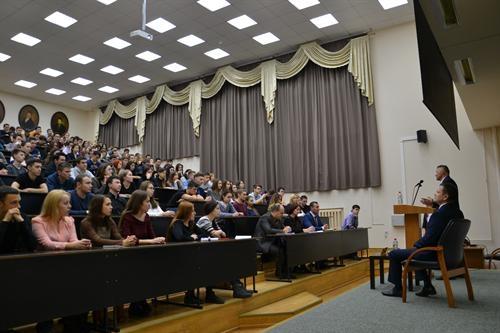 Moreover, modern trends in energy and industry were discussed at the meeting. As the KSPEU guest said, the future is renewable energy and the ministry is ready to support modern projects in this area.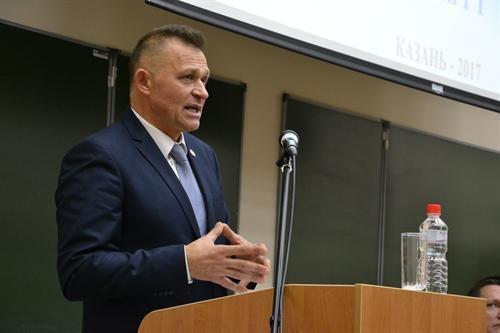 The meeting was held with the questions from the present - there were enough of them. The KSPEU students expressed a desire to create nominal scholarships from the ministry to support talented youth, however, according to the deputy minister, their institution do not have such authorities yet.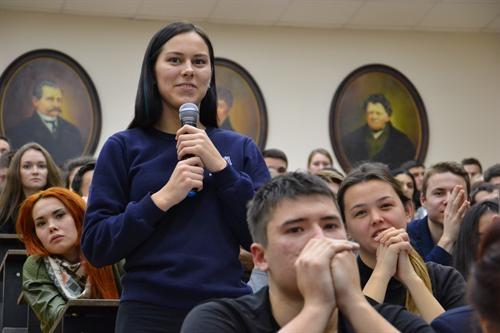 In the end, Alexey Savel'chev advised the future power engineers to start with working professions, because they are most in demanded in the republic.He also told about himself, his own experience in production and remembered his student years.