KSPEU AND RAILWAY STATION COMPANY CONTINUE COOPERATION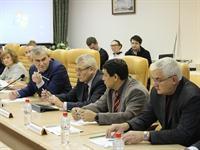 LET'S REMEMBER THE VISIT OF THE RAILWAY COMPANY REPRESENTATIVES TO THE KSPEU AT THE BEGINNING OF NOVEMBER. THEN THEY WERE INTERESTED IN A NUMBER OF THE KSPEU PROJECTS.
Last visit they paid attention to the KSPEU project on autonomous solid fuels mini-TPPs introduction. It is known that the main problem of the Russian railways is an environmental one. The most important questions is where to find objects that meet all environmental standards. At this time, the parties gathered to discuss the ways to install the project on the Russian railways facilities. And the first question in the agenda was the objects' definition.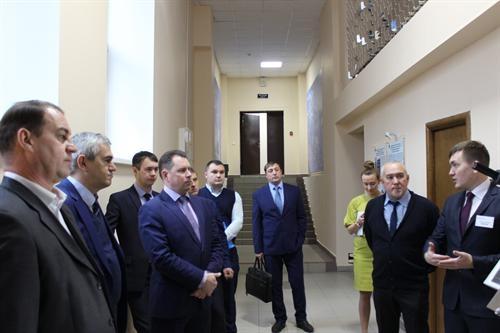 In addition, the representatives of the company articulated one more important problem of the railways in the field of heat supply. The KSPEU, in its turn, has all modern technologies to offer its implementation mechanisms into production.
We want to note that the guests inspected the laboratories, got acquainted with the scientific developments of the Power Engineering University before the business meeting. The visitors confirmed that the technologies and developments of the KSPEU may be demanded in the company's activities to great extent. With the prospect of the further partnership, they were interested in the intelligent lighting system for the Russian railways facilities, enterprises power supply system optimization, and fuel and water consumption measuring methodology.