INTERESTED IN CLOSE COOPERATION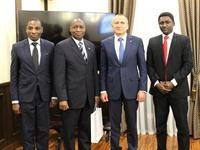 ON JANUARY 26, THE KSPEU WAS VISITED BY THE AMBASSADOR OF THE REPUBLIC OF BURUNDI IN THE RUSSIAN FEDERATION.
Ambassador Extraordinary and Plenipotentiary of the Republic of Burundi, Eduard Bizimana, arrived accompanied by the KSPEU undergraduate student Gian Albert Manigomba and a science worker of the Organic and Physical Chemistry Institute named after A.E. Arbuzov, Eric Willy Ndayishimiye.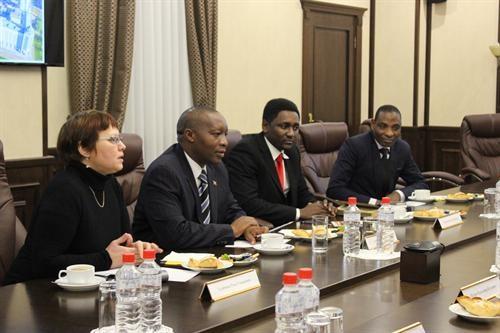 The guests were shown the training classes and research laboratories, as well as a 19-storey dormitory. The ambassador was pleased with what he had seen, and in the conversation with the KSPEU Rector noted that his country is interested in personnel training at the Kazan Power Engineering University.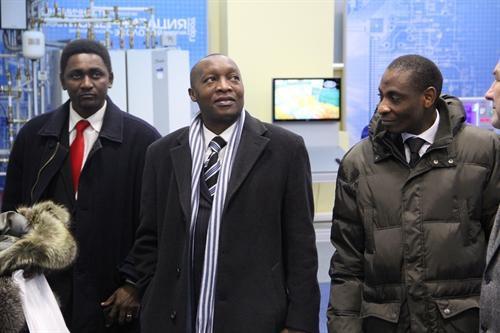 At the meeting with the leadership of the university, the issue of development of cooperation between KSPEU and the Republic of Burundi was discussed. At the moment only 4 students and an undergraduate from Burundi are studying in Tatarstan, one of them is Jeanne Albert Manigomba. However, in the near future it is expected that 2 more students will come to KSPEU to study the Russian language and further enrollment in the magistracy.