THE KAZAN STATE POWER ENGINEERING UNIVERSITY WAS VISITED BY THE DELEGATION FROM TURKEY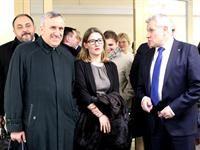 THE PARTIES DISCUSSED THE KSPEU TECHNOLOGIES AND DEVELOPMENTS, WHICH COULD BE USEFUL TO THE TURKISH SIDE. TEREWAS ALSO MADE A DECISION TO HOLD A NEXT MEETING.
The agenda was common projects, business contacts and business cooperation - everything that could have a huge developmentpotential. The reception was warm, the meeting kicked off with the KSPEU presentation, the guests got to know each other and discussed further joint prospects for cooperation.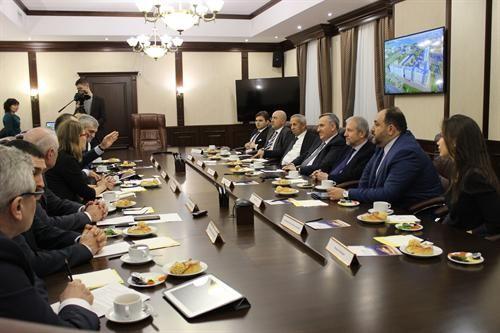 Technology problems were also touched upon. The foreign guests got interested with the KSPEU scientific developments in renewable energy: "We are interested in this issue, we would like to study your project in detail," stressedthe Turkish delegation'srepresentatives.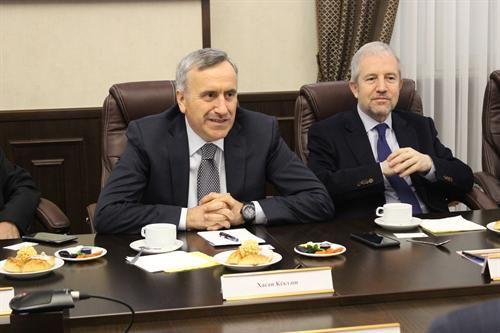 The KSPEU Rector, Edward Abdullazyanov, in his turn, promised to organize a working group which will properly discuss the issue. He also explained that he would like to discuss relations development in other issues, to outline contactpoints for the future: "I hope that we will agree on our relations activation, our contacts, our joint work, and will get certain results. There is movement ahead. I hope that this first visit will yield results and we will outline the next steps to work together, "said the KSPEU Rector.